Biomass hydrolysis cocktails
Proteus has developed new cellulolytic cocktails for the lignocellulose biomass hydrolysis in collaboration with the French Institut Français du Pétrole & Energies Nouvelles (IFP-EN).
CEP cellulase cocktails contain several enzymatic activities (endoglucanases, cellobiohydrolases, b-glucosidase, exoglucanases, xylanases, arabinofuranosidases…) that are particularly efficient due to impressive improvements obtained by Proteus L-shufflingTM technology.
The activities improvements allow very rapid hydrolysis combined to highest conversion yields.
INTEREST IN BIOGAZ
For biogas with cellulosic inputs, the impact of CEP cocktails are: increase in CH4 production from +15 to +30% by acceding to the initially unreachable fermentable sugars, decrease in input viscosity, decrease in the digestats, and increase the productivity by 10% minimum.
INTEREST IN FERMENTATION PROCESSES
For fermentation processes with cellulose residues, it allows to the micro-organisms to accede to the fermentable single sugars (C5 and
C6) and finally to improve the global yield and obtain higher productivity. The expected benefits using CEP cocktails are:
Yield improvements in case of residual cellulose in the raw materials.
Process Aid ( lower viscosity)
DSP facilitating
Contact us to organize lab or pilot trials on your feedstock.
Optimized cellulolytic cocktail for 2nd generation ethanol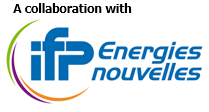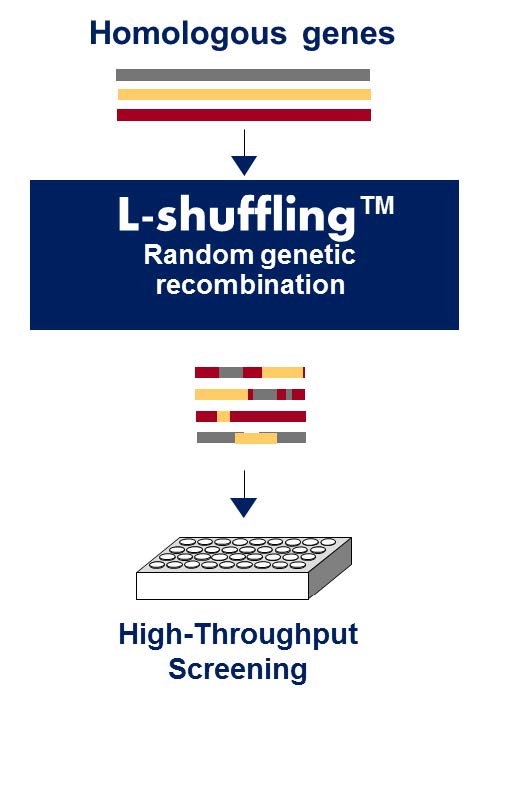 Initial parameters: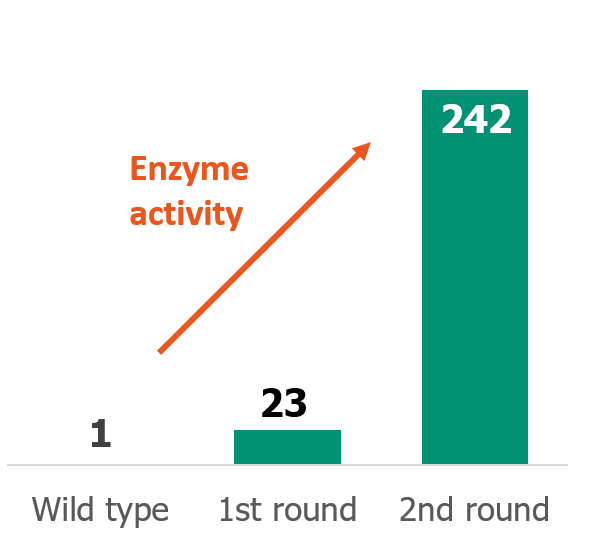 After 2 rounds of L-ShufflingTM, the specific activity of the β-glucosidase was improved 242 times